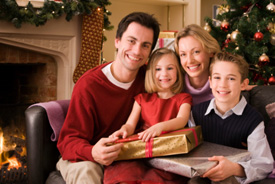 Work deadlines, shopping, gift wrapping, baking, entertaining. The list goes on and on. Despite the freneticism that's swirling around you, you can choose to adopt a peaceful and stress-free mindset this holiday season.
As the late Dr. Wayne Dyer once said,
Peace is the result of retraining your mind to process life as it is,

rather than as you think it should be."
Subtract Stress
Andrew Bernstein, the author of "The Myth of Stress," said, "Remember that stress doesn't come from what's going on in your life. It comes from the thoughts of what's going on in your life." It's our reaction to stress that is harmful to our physical and mental health.
Here are some tips for not just surviving the season but enjoying it fully and stress-free with those you love!
Be Present 

We are always thinking about what's next. Perhaps you find yourself creating new to-do lists in your head while you're with friends and family. Resist the urge to let your mind wander and stay focused on the moment. Remember that you'll enjoy yourself more if you just allow yourself to be present in the moment with your loved ones.  

Trust the Process

The reality is, you've already done everything you could to plan for your holiday dinner or event. Aim for good enough. You don't have to serve a multi-course gourmet dinner on fine China (though you can if you'd like). Your guests will enjoy the company; they won't be judging the meal or presentation.


Stay Positive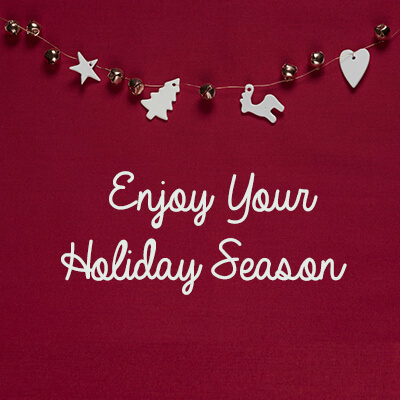 When something goes wrong, everyone looks to the person in charge. If you're hosting a holiday dinner or event, keep calm and stay positive. By doing so, you'll be a gracious host.
At Advantage Chiropractic, we aim to be the practice people look to for overall health and wellness. We focus on life's mental, physical, emotional and chemical stressors in life and how we can create the best overall experience to touch on each. Chiropractic care is another way to help you enjoy a healthy nervous system and keep stress at bay.
Schedule your appointment today!