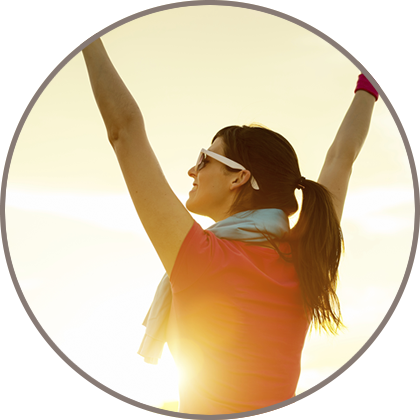 While many New Year's resolutions focus on boosting physical health by working out more and eating healthily (great goals, of course), we believe that it's also essential to be specific about goal-setting. If you are setting goals that are unrealistic or too vague, then they aren't going to be achieved and therefore, self-esteem and self-worth decrease. Anxiety and depression can set in and lead to a sense of failure.
Feel Better About Yourself
We want our patients to come in feeling overall happy and pleased with the lives that they are living, not only in health but mentally as well. When you set small goals, you can boost your brain's dopamine levels. Also considered the "feel good" neurotransmitter, dopamine can continue to flow if you break down goals into manageable, achievable pieces.
Experience Personal Growth
Setting goals also can foster personal growth. Thus, working toward and achieving goals can give your self-esteem a boost, which can improve your overall mental health and life satisfaction.
How to Get Started
You should first determine what's important to you and what you want to accomplish.
Establish Clear, Specific Goals
For example, you may want to engage in 30-minutes of cardiovascular exercise five times a week. Having simple and realistic goals can help you focus and be more likely to reach them.
Enlist Support
Avoid going it alone when it comes to achieving your goals. For example, if your goal is to walk a mile every day of the week, see if your spouse or a friend will commit to going with you.
Communicate Your Goals With Others
If you share goals openly, you may be more dedicated to reaching them.
Stay Positive
If you experience a setback (e.g., you overate or decided to forgo your workout), don't be hard on yourself. Believe in yourself and have the hope that you will eventually accomplish your goals.
Track Your Successes
For example, if you want to swim for 30 minutes three times a week, use a marker to note each success on a calendar so that your brain sees and registers the accomplishment. If you want to learn a new language, make a goal to practice speaking for 15-30 minutes every day and give yourself a reward when you do.
If you'd like additional tips on setting specific goals, we'd like to partner with you. Contact us today to schedule an appointment!