Conditions Dr. Zach Treats:
Understanding the Value of Chiropractic
Dr. Zach was exposed to chiropractic at a young age due to his high-level athletics. Getting adjusted helped him maintain a healthy and high functioning nervous system so he was always able to perform his best. Not only did this help with his sports but kept him healthy so he could excel in the classroom as well. With the help of chiropractic growing up and seeing the results really intrigued him to pursue chiropractic as a profession. Dr. Zach has always loved helping people and there is no better way to do that than through the nervous system and chiropractic.
Continuing to Learn
Dr. Zach grew up playing a sport every season throughout each year and when high school came around, he had to pick between them. He decided to choose soccer, wrestling, and baseball. Then, he furthered his career in wrestling when he went off to college; he loved being around athletes. During his time at Northwestern Health Sciences University he really took an interest in keeping athletes healthy to make sure they stayed out on the field playing with their maximum potential.
Since receiving his Doctorate of Chiropractic in 2018, he has continued to take courses to better understand the human body and its neurology, providing him with the tools to be the best chiropractor he can be. He is board-certified in Torque Release Technique and very committed to helping as many people in his community as possible.
Outside of the Office
Dr. Zach loves to spend time with his wife Katie and their puppy Bella. Together they love to hike, go see waterfalls and most of all catch some rays on vacation. You can also catch them on the softball field, out on the lake catching some fish or up in a tree stand. Finally, Dr. Zach loves and dedicated his life to help his practice members get and stay healthy.
Education
Carroll University | Bachelors Degree- Kinesiology and Exercise Science | 2011-2015
Northwest Health Sciences University | Doctorate of Chiropractic | 2015-2018
Experience
Froedert Hospital | Rehab Technician | 2012-2015
XLR8 Sports Fitness | Intern | 2015
Edina Family Chiropractic | Intern | 2015-2017
Advantage Chiropractic | Founder/ Co-Owner | 2017- Present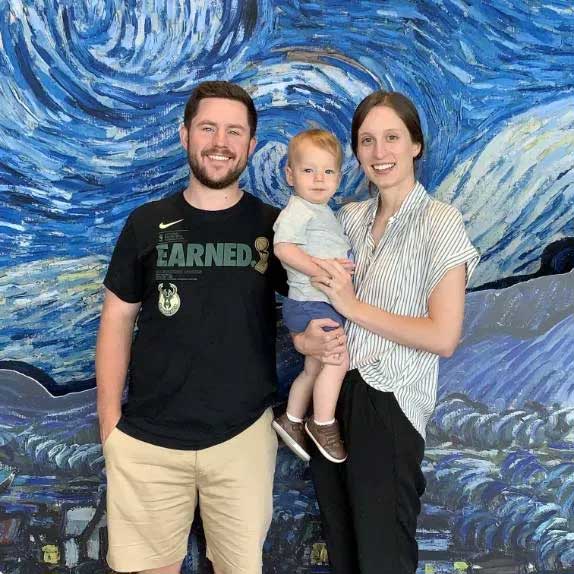 Dr. Evan Norum
Dr. Taylor Moore