Fibromyalgia Relief at Advantage Chiropractic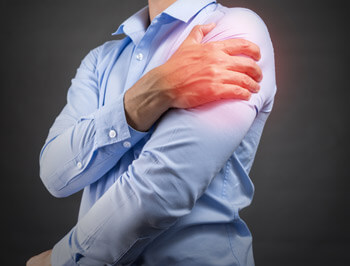 A challenging and debilitating disease, fibromyalgia causes pain, tingling and exhaustion. Many area doctors refer their patients to Advantage Chiropractic, knowing that the technique used by our doctors provides efficient results.
The Effects of Fibromyalgia
People with fibromyalgia are affected by the body misperceiving the external world. It thinks that something is wrong but is unable to decipher how to alleviate the problem. The communication highway that exists between the brain and body is blocked. We will determine where your roadblocks are so that your body can experience the world as it should.
The many symptoms commonly associated with fibromyalgia are
Anxiety
Back pain
Constipation
Depression
Fatigue
General and chronic pain
Leg cramps
Neck pain
How Chiropractic Manages Fibromyalgia
The nervous system is responsible for the control and coordination of all systems within the body. By balancing your nervous system with chiropractic care, all other systems can improve their function. This improvement, in turn, can reduce your symptoms of fibromyalgia.
One of our practice members had battled fibromyalgia for years of their life. The individual stopped taking their beloved daily walks, with fibromyalgia keeping them from even being able to move around their house. With specific adjustments, this retiree is back to walking 2-3 miles a day and has enjoyed regaining their life, free from fibromyalgia.
Contact us by phone or email today to book your appointment! We offer same-day visits and accept most insurance plans. Our team will be happy to check your benefits at your first visit.
CONTACT US »

Fibromyalgia Relief New Berlin, Brookfield, WI | (262) 505-5610