Auto Injury Care at Advantage Chiropractic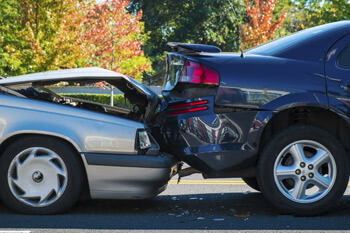 Millions of auto accidents occur every year in the U.S. Roughly one-sixth of these collisions result in whiplash, even in those incidents where high speed wasn't a factor. Though symptoms can be delayed, it's essential to seek care immediately to prevent serious ailments that may plague you for a lifetime.
The Precise Care You Need
At Advantage Chiropractic, our doctors utilize a specific system of analysis that allows them to determine the nature of your injuries and the best possible steps to correcting the cause of your problem. They each have taken hundreds of hours of continuing education in auto injury or personal injury cases. You can be confident knowing that with Dr. Zach and Dr. Evan you're in highly capable hands.
4-View Motion Studies X-rays
In addition to providing a comprehensive exam, we'll take 4-view motion studies X-rays, which are extremely helpful in allowing us to identify exactly what is wrong. These images we take within the office get in detail exactly how the bones within the neck are moving to see if there's any ligamentous damage or any soft tissue damage. The images also help us make sure that the bones are articulating correctly. If they're not, many problems can develop.
The motion study X-rays can help us build your case and provide the precise care you need to recover from your injuries. With an individualized level of care, we'll ensure that you get exactly what you require.
Symptoms You May Experience Post-Accident
There are many signs that you require care after an accident, such as
Balance problems
Blurry vision
Decreased range of motion
Dizziness
Headaches
Lower back pain
Neck pain
Pain in the arms and legs
Tingling and numbness
It's important to note that you may not experience symptoms right away after an accident. Sometimes you won't experience symptoms until a few weeks later.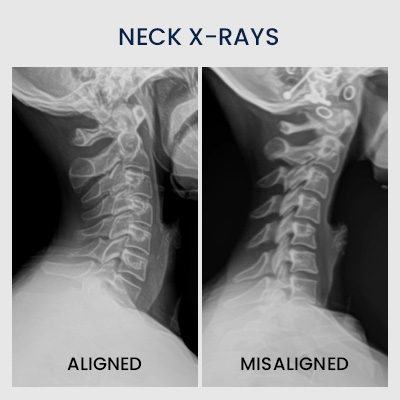 Ready to Get Started?
With extensive experience and training, our doctors will determine the most suitable plan for care to get you results. One success story involved a car accident victim who experienced tingling in the hands and fingers with shooting pain down their arms. After care, they became symptom-free. We seek to take you beyond just relieving your pain and work toward long-term correction.
Learn more about recovering your health by contacting our office today! We offer complimentary consultations and can take X-rays on-site.
CONTACT US »
Frequently Asked Questions
The accident I was involved in was minor. Why do I need to come in for care?
Even if you weren't traveling fast or if your car wasn't damaged, your body still experienced trauma. That's why we always recommend that practice members come in to get checked after any type of auto accident.
Why shouldn't I just go to the hospital after an auto accident?
If you sustain severe injuries such as broken bones or a traumatic brain injury, then yes, you should go to the ER for immediate evaluation and care. We then would recommend that you come to see us within 72 hours of your accident.
Our approach is different from the conventional medical model in that a hospital or doctor's office will give you pain medication and send you home. Medication masks pain and it doesn't address what's going inside the body.
If I had passengers in my car at the time of the accident should they get checked too?
Yes. Regardless of where they were in the car, it's important that they get evaluated as well.
Is Med Pay coverage available in Wisconsin?
Yes, Med Pay will cover any medical expenses, including chiropractic care, whether you or the other driver was at fault. Our team is highly trained in being able to answer any questions you have about Med Pay and explain your other insurance benefits.

Auto Injury Care New Berlin, Brookfield, WI | (262) 505-5610